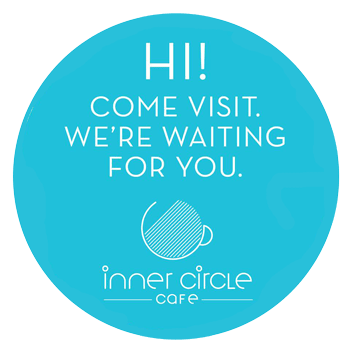 A Neighborhood Cafe & Coffee Shop in South Scottsdale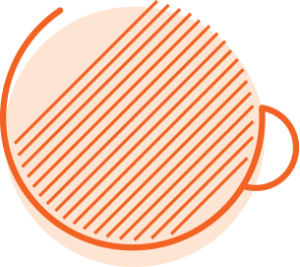 Monday – Friday / 6am to 3pm
Saturday – Sunday / 7am to 3pm
inner circle cafe is located on the East side of Scottsdale Road, a few blocks North of Oak. The coffee shop is in the same shopping center as Hot Yoga University & AZ Wine Company. inner circle's suite is between Markit Media and On the Rocks.
Get all the Good Things Delivered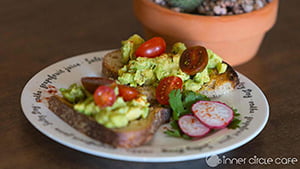 Avocado Toast
Our famous Avocado Toast with tomatoes, cucumber and watermelon radish
Avocado Toast add Hard-Boiled Egg
Our famous Avocado Toast with a hard-boiled egg on top
EuroTrip
Sliced avocado on toast with prosciutto and feta cheese topped with tomatoes
The Scottsdale
Sliced avocado on toast, drizzled with agave syrup topped with dates and pecans.
Toasts, Burritos and Oats
Brie Toast
French Brie, Granny Smith Apples, Jam
Nutella Toast
Nutella, Bananas
Tepary Bean Hummus Toast
Tepary Bean Hummus, Cucumber Slices
Breakfast Burrito
Egg, Sweet Potato, Black Beans, Cheese, Smoked Corn
with Bacon or Sausage / $8.75
Egg, Bacon & Cheese Burrito
Egg, Bacon, Cheddar Cheese
Egg, Sausage & Cheese Burrito
Egg, Sausage, Cheddar Cheese
Pickled Piper Burrito
Egg, Bacon, Cheddar Cheese, Black Beans, Picked Jalapeño and Avocado
Rise & Shine Sandwich
Breakfast sandwich with scrambled eggs, red pepper mayo, cheddar cheese with your choice of avocado, bacon or sausage included. Add an extra protein for $2.00
Overnight Oats
Made with Oats, Coconut Milk, Bananas and Strawberries
Tepary Bean Hummus Plate
Noble Bakery Toast, Abby Lee Farm Persian Cucumber, Assorted Vegetables and Toast
Brie Plate
French Brie, Assorted Fruits, Toast
Stuffed Avocado (GF)
A whole avocado stuffed with your choice of chicken, tuna, egg salad or tepary bean hummus. Packed with protein and gluten free!!
Deviled Eggs (GF)
Our special recipe
Fruit Cup (GF)
Assorted fruits
Goat Cheese & Date Salad
Kalm Family Farm Goat Cheese, Green Valley Pecans, Dateland Dates, Prickly Pear Vinaigrette
Tomato and Goat Cheese Salad
Goat cheese and tomato with basil on a bed of greens with a balsamic drizzle.
The Big Boss Salad
Chicken Breast, Feta, bacon, roasted red pepper, cucumbers and tomatoes drizzled with balsamic  and lemon vinaigrettes.
Greek Salad
Feta cheese with Kalamata olives, tomatoes, cucumbers on a bed of greens with lemon vinaigrette
Arugula Salad
Goat Cheese, bacon and feta and dates on a bed of Arugula drizzled with balsamic dressing.
Garden Salad
Farm fresh tomato and cucumber, McClendon Select radish sprouts and lemon vinaigrette
Add scoop of Tuna, Chicken, Egg Salad or Sliced Chicken Breast to any salad or plate for slight up charge.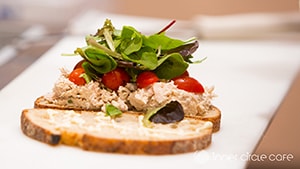 Chicken Breast Sandwich
Cold sliced chicken breast, tomato, cucumber and roasted red peppers and red pepper mayo
Avo/Feta Sandwich
Feta and avocado with tomato drizzled with our lemon vinaigrette
Greek Sandwich
Feta, Kalamata olives, hummus, cucumbers and tomatoes
Tuna Salad Sandwich
Made with jicama and dill topped with locally grown tomato, Mclendon Select lettuces
Egg Salad Sandwich
Think deviled egg sandwich!
Topped with tomatoes and baby lettuce
Curried Chicken Salad Sandwich
Curried Chicken salad with farm fresh tomato and baby greens
The Season Finale
Prosciutto with fig jam, goat cheese and arugula on our delicious grilled Noble bread
BLT
Center cut smoked bacon, tomatoes, baby lettuces and mayo
Add avocado for upcharge.
Tuna Melt
Our tuna salad topped with feta and tomatoes.
Gluten Free Bread for slight up charge.
Our Coffee, A Selected Blend, Locally Roasted
Iced / Hot Espresso Drinks
Add a flavor to any drink +.75
All drinks available blended + $1
Habanero Mocha
Put a little spice in your life
Mexican Chocolate Latte
Cinnamon, almond and vanilla blend into this dream
Lavender Latte
Lightly sweetened with honey
Espresso Macchiato
Espresso with a dollop of foam
Cortado
Espresso with a bit of  steamed milk
Cappuccino
Equal parts espresso steamed milk and foam
Latte
A little more milk than a cappuccino
Sue's Morning Java
House Blend with coconut oil, cocoa powder, cinnamon, cayenne pepper
Brewed Coffee
Our house blend roasted to a rich flavor
Coffee by the Pound
Take home our select blend or give as a gift.
Milk choices: organic whole or skim
small up charge for almond, soy or coconut
Mudwtr
All of the goodness, masala chai based with many mushrooms.
Matcha Tea Latte
We lightly sweeten with honey
Mojo Chai
Our version of the dirty chai
Hot Mess
Our mojo chai with a dab of habenero
Chai
Made from scratch, honey sweetened